Ryan Thompson – Director of Coaching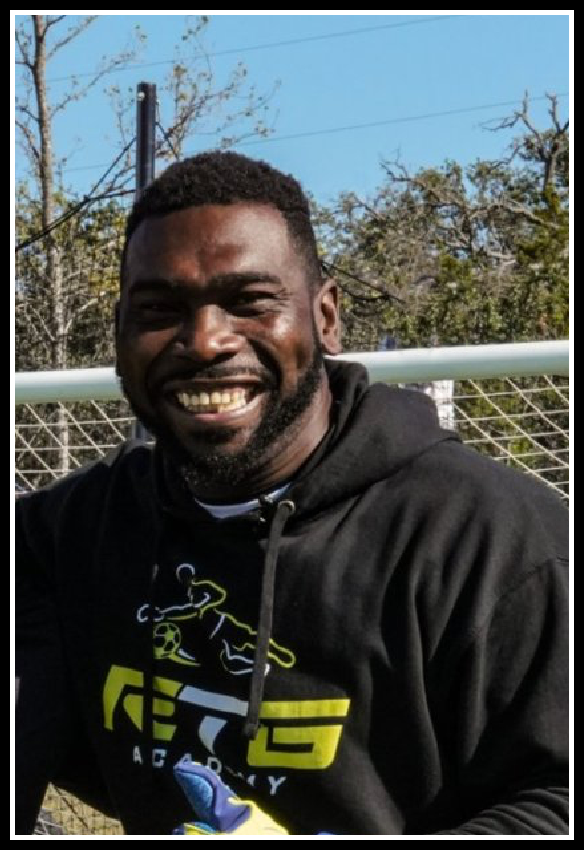 Coach Ryan Thompson is the founder and director of coaching at RTG Academy. He has over 16 years of professional and international experience, previously playing for the Jamaican National Team, Shamrock Rovers in the UEFA Champions League, and the University of Tampa. He currently serves as the first assistant and goalkeeper director at Austin Bold FC, as well as the head goalkeeper coach at Lonestar Soccer Club. Ryan holds his USSF A senior license and his Bachelor's from the University of Tampa. He is dedicated to the development of future goalkeepers both on and off the field, with a focus on mentorship and leadership. When he isn't on the field, he is spending time with his wife and two daughters.
Coach Ryan's experience gives him a unique insight into the game and his players, helping him to provide them with the guidance and leadership they need to reach their goals.  Whether it's on the field or off, he is dedicated to helping his players reach their full potential.
GOALKEEPER DIRECTOR IN THE MLS NEXT PRO AT HOUSTON DYNAMO FC 2 
Inducted in the University of Tampa Hall of fame in 2022