Our Coaches Motivate
A good coach provides players with the necessary tools to reach their goals and achieve success. They help to develop the skills of their players and teach them how to use those skills in competition. A good coach also builds a strong team dynamic, encouraging team members to trust and support one another. Through their leadership, they create an environment of trust, respect, and accountability. Soccer coaches provide the motivation and guidance players need to reach their goals as well as help to build their confidence.
At RTG Academy, our coaches strive to embody the qualities that make an effective coach. They are dedicated to the development of future goalkeepers and provide them with mentorship both on and off the field. Read more about who our staff members are and how they can help you unlock your goal-keeping potential.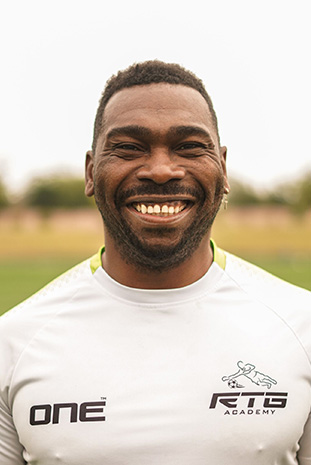 Coach Ryan Thompson
Coach Ryan Thompson is the founder and director of coaching at RTG Academy. He has over 16 years of professional and international experience, previously playing for the Jamaican National Team, Shamrock Rovers in the UEFA Champions League, and the University of Tampa….read more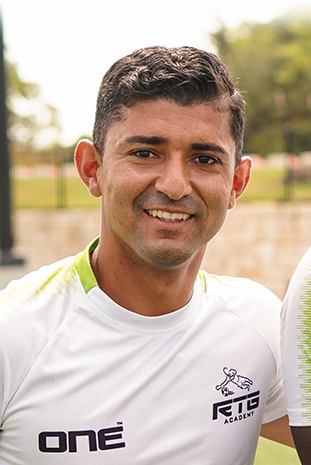 Coach Michael Alcaraz
Coach Michael Alcaraz is the Creative Director of RTG Academy. He has six years of experience coaching across the professional, college, and youth levels. At the age of 27, Coach Mike has served as Goalkeeper Coach and Head of College Recruitment for Austin Bold FC of the USL Championship, as well as Goalkeeper Director at Lake Travis Elite….read more

Coach Khalid Alhareth
Coach Khalid Alhareth has been a part of the RTG Academy since 2019 and has been an asset to our program. He not only serves as a coach but also as RTG's photographer, videographer, and digital content creator….read more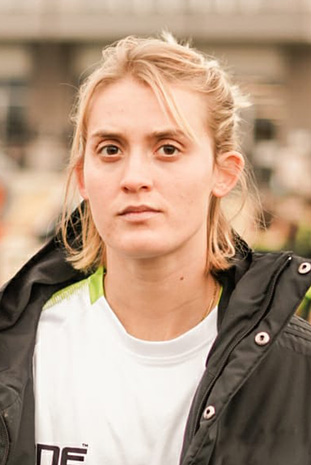 Coach Cam Cecil
Cam was born and raised in Austin, Texas and grew up playing the beautiful game. She played goalkeeper for the University of Texas-Tyler and is earning a degree in Mass Communication….read more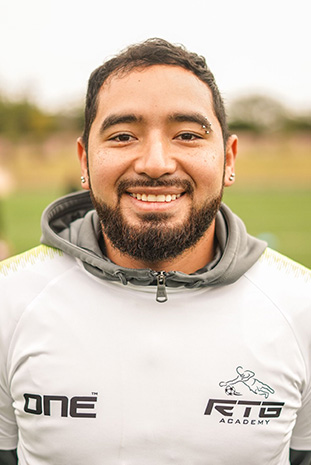 Coach Martin Coronado
Martin Coronado began his journey as a goalkeeper coach & trainer at Pflugerville FC in 2019 introducing a younger generation to the art of goalkeeping. Martin began playing soccer in 2005 and explored different levels of competition from school and local recreational leagues, to state and national level tournaments…..read more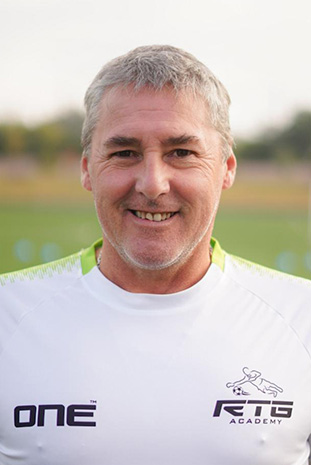 Coach Washington Fegundez
Washington comes with a wealth of experience as coach. Former professional goalkeeper. He spent many years in his native country, uruaguay playing professional soccer and mentoring.….read more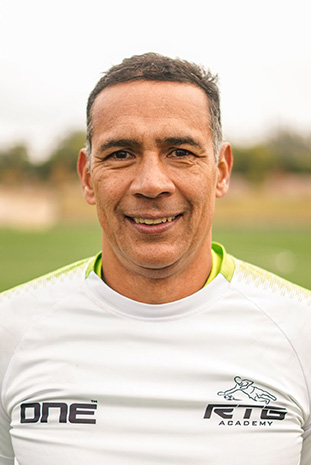 Coach Luiz Madriz
Current goalkeeper coach at Barcalona, SC and RTG academy. A former professional player for the Venezuelan national team between 1986-2006. Luiz has a deep passion for youth development. A certified USSF license coach. ….read more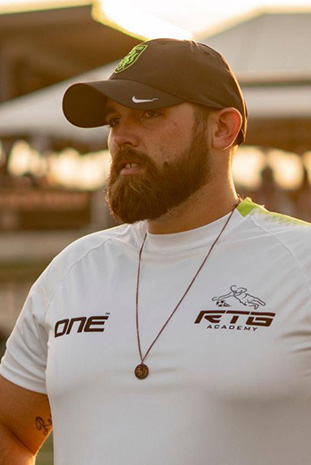 Coach Connor Talbot
Connor is the current head of Goalkeeping at USL 1 franchise Lexington Sporting Club and the US Virgin Islands men's national team. Connor has been coaching for 10 years, with roots going back as far as possible….read more

Coach Kayla Thompson
Kayla is an Austin native and current professional goalkeeper Professional at Deportivo Toluca. She had a successful college career at Brown University where she won 2 Ivy League championships, received all-Ivy accolades, and holds a record for single season GAA….read more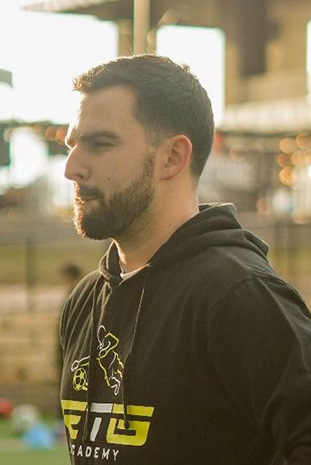 Coach Mitch Whitehead
Mitch Whitehead is an assistant goalkeeper coach with RTG. Mitch has 22 years of goalkeeping experience, both as a player and coach. Mitch developed as a goalkeeper throughout his youth in Houston, TX at both the Academy and High School levels.….read more
Why Choose RTG Academy?
RTG Academy offers a unique program that provides its players with the tools and guidance necessary for success. Our coaches are highly experienced, knowledgeable, and passionate about helping their players reach their goals. Our goal is to provide our players with an environment of trust and respect, creating an atmosphere where players can feel comfortable taking risks and being their best. Our program also focuses on developing the whole person, not just the player, and provides meaningful mentorship and guidance on and off the field. We are committed to helping our players unlock their goal-keeping potential.
RTG Academy is dedicated to the development of future goalkeepers through mentorship and a focus on growth both on and off the field. With a highly experienced and dedicated coaching staff, RTG Academy is the ideal place for goalkeepers looking to advance their skills and knowledge in the sport. If you have any questions, feel free to reach out to our team.