December 2023 – Winter Break Camp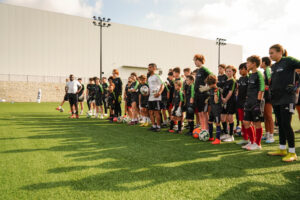 DETAILS:
9am – 12pm
Tuesday – Thursday
DATES:
December 26th

December 27th

December 28th
The last RTG Camp of 2023 in Austin! 
We strive to push goalkeepers and elevate their game. Each session we will be covering a different goalkeeping topic in order to take your game to the next level.
DATE:  Tuesday, December 26th – Thursday, December 28th
TIME: 9am – 12pm 
PRICE: $450*
*Individual sessions available for purchase => $160 per session
DETAILS:  Every training session will focus on improving technique and tactical understanding.  Our program will cover:
1v1 scenarios
Reaction work
Modern day goalkeeping
Distribution
Shot stopping
LOCATION: St. Stephen's Episcopal School
6500 St. Stephen's Drive, Austin, TX 78746