Winter Goalkeeper Camp – Austin, Texas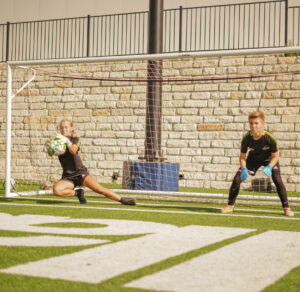 Dec 28th – Dec 30th
9am – 12pm
Schedule*
8:30am – 9:00am Check in
9:00am – 9:15am Introduction
9:15am – 9:30am Warm-up
9:30am – 10:00am Technical stations
10:00am – 10:15am Break
10:15am – 11:15am Tactical stations
11:20am – 11:55am Game scenarios
11:55am 12:00pm Closing remarks
*Subject to change
Keep your goalkeeper training in our fun and challenging environment.
Put in the hours over the winter break! Being consistent with your training is everything. This camp is designed to focus in on mastering the fundamentals while school is out. Join us this as we finish 2022 strong by focusing on the technical, tactical, physical, social, and mental side of goalkeeping!
DATES:  Dec 28 – 30
TIME: 9am – 12pm (all 3 days)
PRICE: $420
Included: Exclusive ONE Glove x RTG Academy Training t-shirt and discount code for all ONE Glove products, Select Soccer and Keeperstop products.
Optional Extras: Photo Package, Single day registration
DETAILS: Our program will cover:
1v1 scenarios
Reaction work
Modern day goalkeeping
Distribution
Shot stopping
LOCATION: The Crossover
1717 Scottsdale Dr., Cedar Park, TX 78641
"The Crossover is a world-class facility specifically designed for sports, wellness, and entertainment. As home to more than a dozen different sports, health, and wellness facilities and indoor & outdoor entertainment, The Crossover is everything you need to compete, train, grow, and have fun."